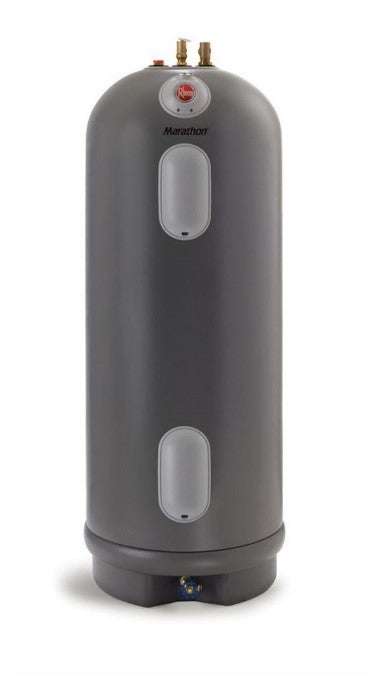 Marathon Electric Water Heaters
Franklin REC offers co-op members high-efficiency Marathon electric water heaters:
50 gallon 

85 gallon

105 gallon
Additional rebates available for new homes or replacing gas water heaters.
A rebate form must be filled out and a load management agreement signed to receive the rebate. 
Rebates on Marathon water heaters are applied instantly to the retail cost when purchased. 
Download a rebate form.
Contact Franklin REC for more information at 641-456-2557.
Learn more about Rheem Marathon electric water heaters and register your water heater.